Sacred Heart Spiritual Service
"A circle is the reflection of eternity. It has no beginning and it has no end and if you put several circles over each other, they you get a spiral." -Maynard James Keenan
When gathered in circle, the circle is patterned after a form of fellowship where we gather to heal, express, spiritual empowerment, spiritual development, to fulfill spiritual expression, replenishment, personal development and wisdom-based knowledge gathered and shared.
This spiritual service welcomes individuals of like mind and heart to sit in the form of a circle ONLINE, all is equal in the circle. The sharing of inspiring messages, inspirational readings and prayer.
Unfoldment of the Spiritual Service:
Welcome, meet and greet 1045am to 11:00am
Opening prayer and song 11:00am
Principles of Understanding
Inspirational Reading
Metaphysical Teachings
Empowering Meditation & Stillness
Inspirational Message
Healing Affirmation Prayer
Healing Circle
Healing Song
Close with a prayer of gratitude
Follow to Register for the link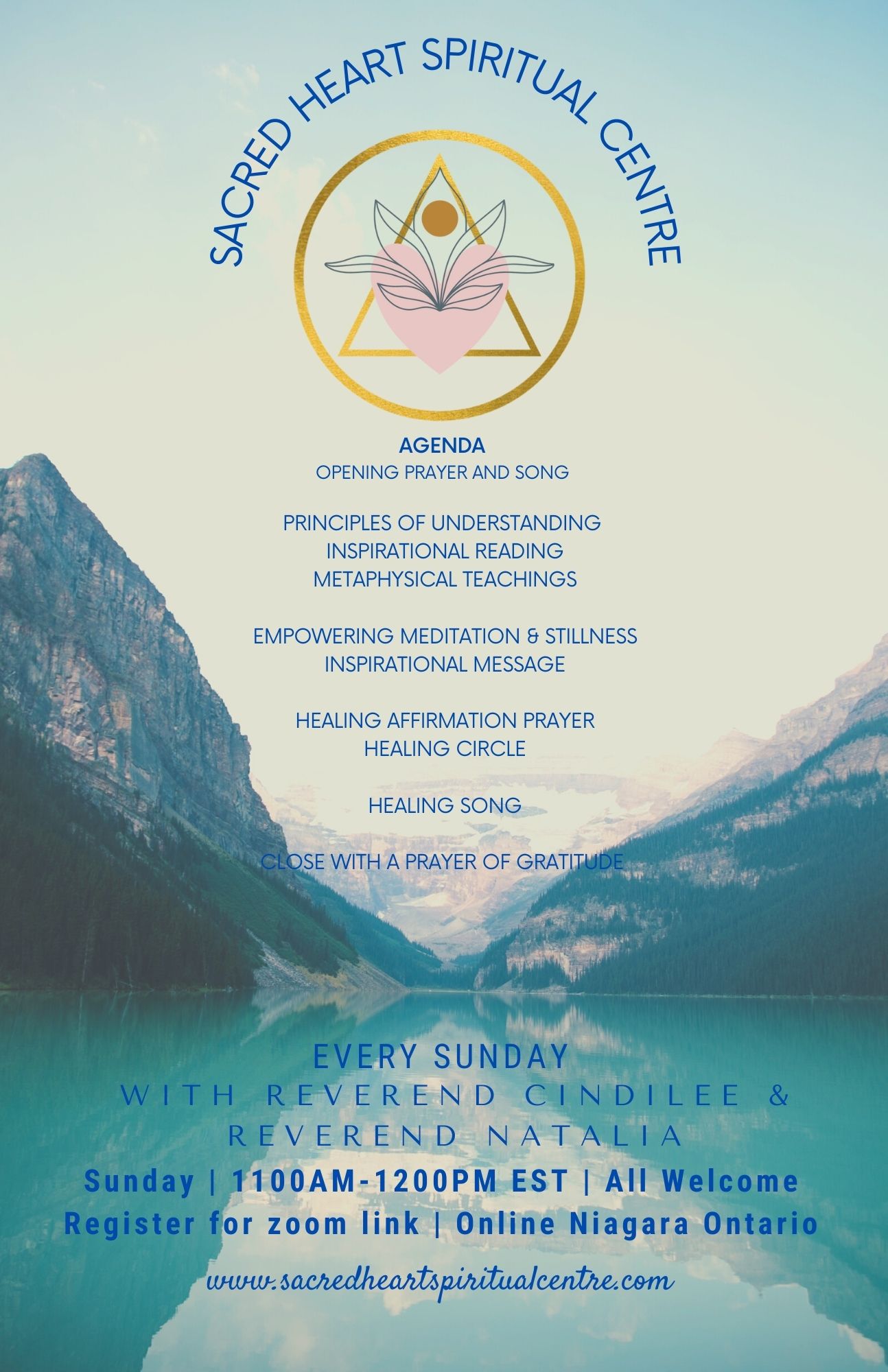 Below is the PDF agenda for each Sunday 11am to noon EST.